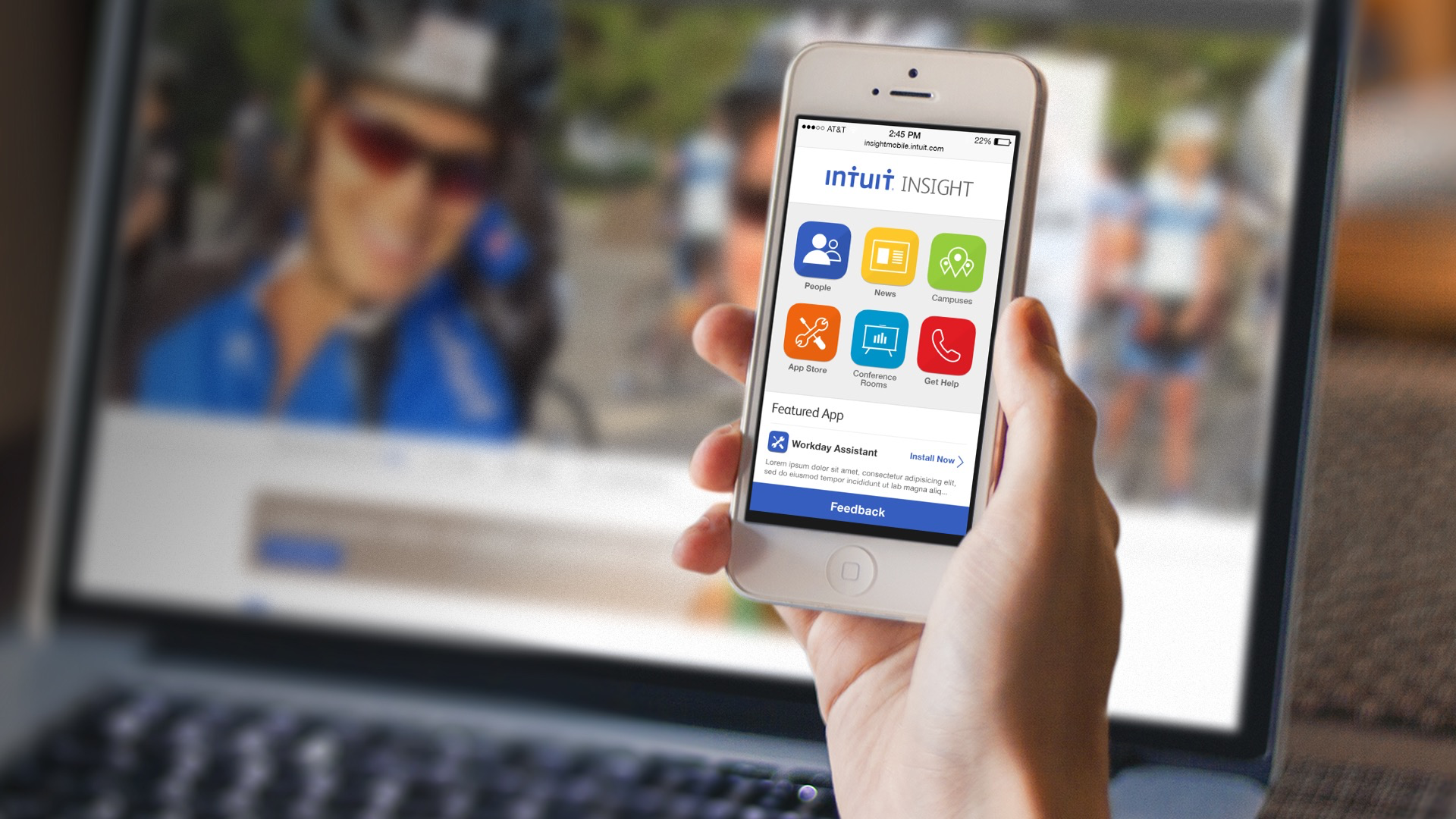 Overview
Intuit wanted their intranet to reflect the same beautiful and functional aesthetic as their consumer products. This ongoing project has multiple product and financial stakeholders.
My Role
Client Partner

Stakeholder interviewing

All interaction design and specs

Managed visual design
To come up to speed, we conducted dozens of stakeholder and user interviews, and digested years of prior design work, research, user studies, and feature request lists in a short period of time.
Next, we conducted a one day collaborative design workshop (We used Intuit's internal design process called D4D or "Design for Delight").
We broke a large team of stakeholders into smaller groups, then used a series of tools to brainstorm wide, then focus on the ideas we agreed were achievable. This included a micro product test during which we asked people in the cafeteria to sit with us for 10 minutes to share their reactions to our storyboards.
The workshop resulted in several areas of focus for our deeper design efforts.
With an intranet this size, users need to search. I made several improvements to search including a robust search as you type menu coupled with highly functional modules keyed to top user search terms, and a new federated search results page with simple, powerful winnowing tools. Designs were thoroughly user and A/B tested to ensure a smooth launch.
Content authors were dissatisfied with available page template options. I identified and created a small and flexible library of page type and content widgets to help.
The new homepage we designed has crisp and distinct areas—purposefully created to mitigate lengthy discussions between competing content owners. Pinned to the top of every page—regardless of scroll position—is a powerful toolbar of customizable favorite links, robust help options designed to minimize unnecessary calls to the helpdesk, personalized alerts, and a thoroughly prototyped and tested meganav