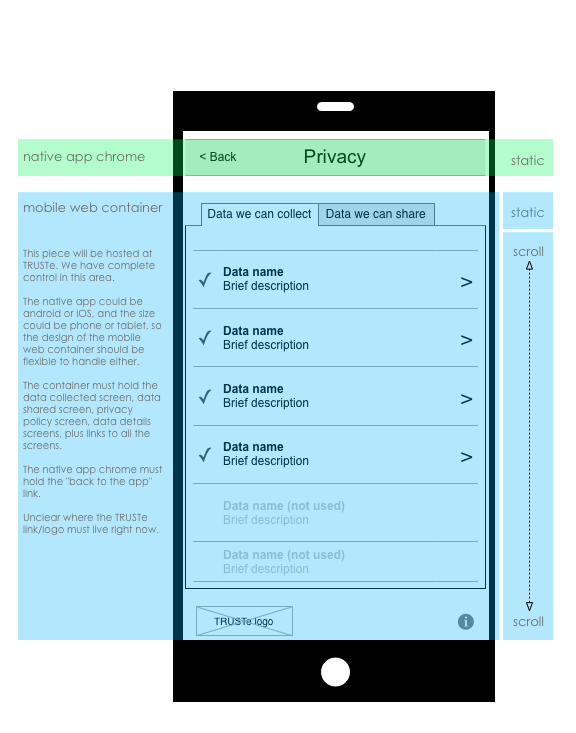 Overview
Intuit asked us to create a beautiful and useful tool to help consumers understand how their data would be used in Intuit mobile apps. It needed to scale for phone and tablet, run as an HTML container inside an iOS or Android native mobile app, and comply with several recommendations from the National Telecommunications and Information Administration's (NTIA) multi-stakeholder group on mobile app transparency.
My Role
Client Partner

Stakeholder interviewing

All interaction design and specs

Managed visual design, code production, and client's vendors

QA
Rapid design and deployment
We had only a few days to create this small web app. After a short round of stakeholder interviews, I created a tiny mental model and wireframes for the client to review, while our visual designer worked through a set of simple icons for complex ideas, and our web developer created a responsive container for our design.
The Final Product
Our small, fast, responsive design was a hit in testing. Intuit eventually released this code into the wild so that developers could implement it in their applications.